Secure Document Shredding
Pride Document Shredding—your partner in document destruction.
We believe that the safest way to prevent sensitive information from falling into the wrong hands is to destroy it. Our document shredding services ensure the highest levels of security, convenience, and respect for the environment.
Whatever your need—one-time, ongoing, or drop-off—we have a range of options to fit your requirements and schedule.
Service Options
Ongoing Service
If your home life requires regular shredding services, we can arrange a plan that works for you and your schedule. Services can be scheduled in regularly occurring intervals or arranged on an as-needed basis. No contract is required.
One-Time Service
Even if you only need help with shredding one time, we can come to your home and shred your documents there. You can also choose to drop off your documents at our recycling depot, at your convenience.
Recycle Depot Shredding
Bringing your documents to us is the most cost-effective way to have them shredded. We'll keep your documents in a secure, locked storage container under video surveillance until they're shredded that same afternoon. If you prefer, you can also make an appointment to watch your documents get shredded.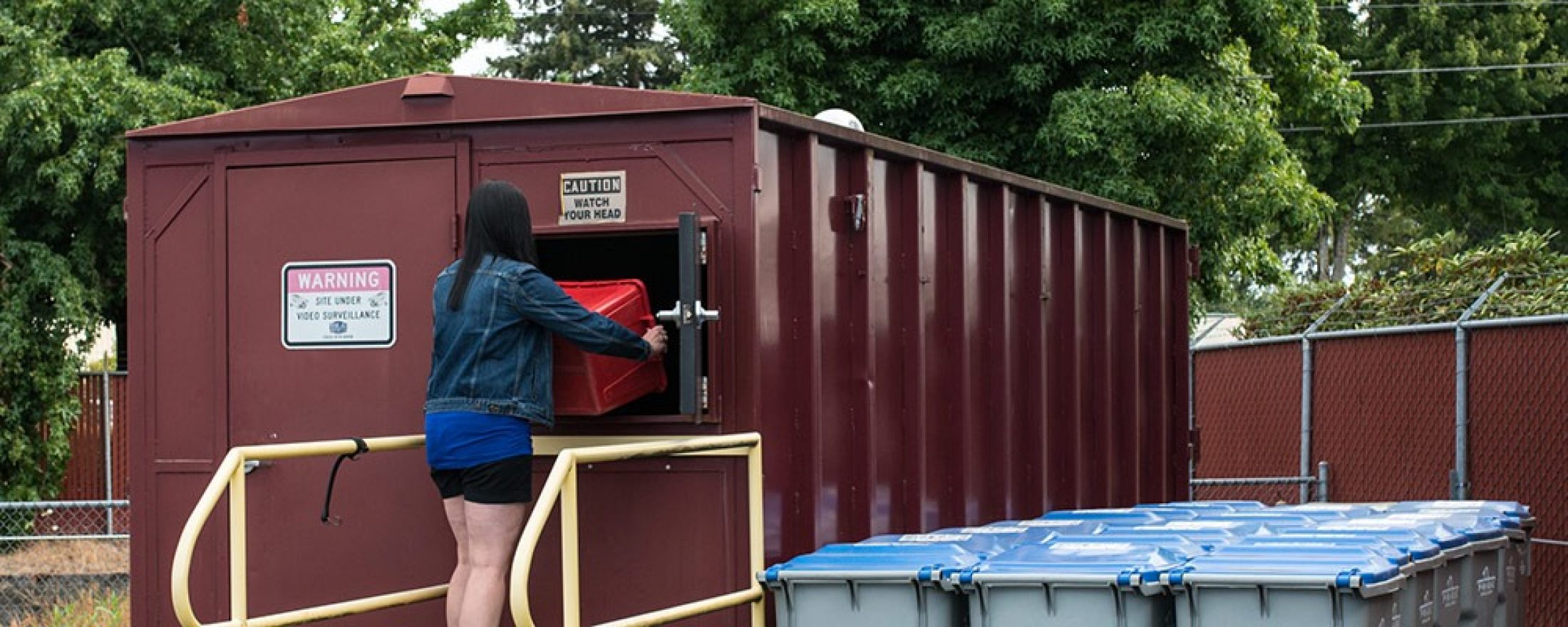 Pre-Paid Shred Bags
We sell paper bags for $7 that you can fill with paper and drop off at our depot when it's ready to be shredded. This is a great way to securely shred a small amount of documents.
The following is a list of material that can be shredded and recycled.
There's no need to remove material such as rubber bands, staples, and binder clips.
Computer and fax paper
White and colored paper and envelopes
Carbonless paper
Slick or glossy paper (such as brochures)
File folders

Materials NOT accepted:
Goldenrod-colored paper
Photographs
X-rays
Wet strength paper
Stock certificates