Update as of 5/1/22: Urban and Rural Unincorporated Washington County customers are now included in the battery recycling program!
Starting November 1st, household batteries will now be accepted for recycling at the curb for no additional charge in limited jurisdictions. At this time the service will be available for the following cities: Tigard, Sherwood, Durham, and King City. Batteries need to be prepared properly and placed in your red bin on your regularly scheduled glass pick-up day. If you have glass in your bin, please ensure the bag of batteries is placed clearly on top of the glass.
Read below for details and instructions: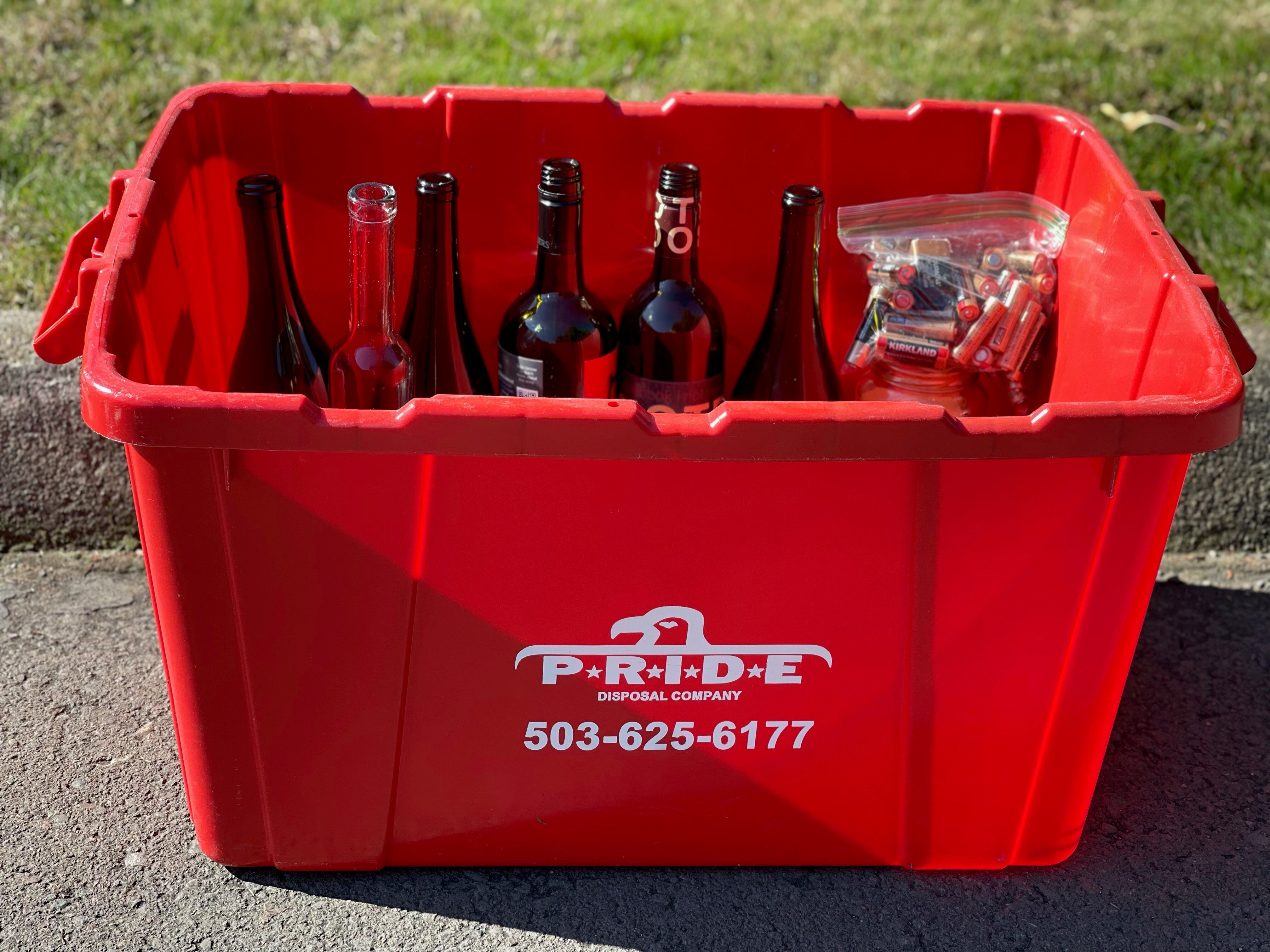 Batteries accepted:
Alkaline batteries such as AAA, AA, D (don't need ends taped)
6-volt - 9-volt batteries (ends taped)
Button batteries used in watches and cameras (ends taped)
Rechargeable batteries and battery packs used in laptops, cell phones, etc (ends taped)
Household quantities only, maximum 1-quart bag per pick-up.
Preparation:
Use clear tape to cover ends of the batteries, this will prevent the batteries from accidentally shorting out and potentially causing a fire (you do not need to tape alkaline batteries, all others should be taped).
Put batteries in a zip-sealed plastic bag and place the bag in your red bin. Please wait until you have a full bag before putting it out for the driver. If your red bin is full of glass, place the bag on top. If you do not have glass to set out, still place your red bin out and put the bag of batteries inside the bin.
Please note: NO car batteries or other lead-acid batteries are allowed. We do accept car batteries (and other batteries) at our recycling depot.
If you are in Hillsboro or Beaverton, this service is not yet available for you. If you have any questions, or if you need to confirm whether or not this service is available to you, please contact our office.