Recently we have had some inquiries about where totes should be placed on collection day. Pride Disposal's cart collection trucks all use an automated arm to service your roll carts so we're asking that you please take the following into consideration:
Leave 3-5 feet between each cart whenever possible. This makes it easier for the automated arm on the truck to pick up each cart without knocking over the carts next to it.
Place carts within 5 feet of the curb.
Do not block bike lanes, vehicle lanes of travel, or sidewalks.
Make sure there is 18' of overhead clearance from items such as basketball hoops and tree branches.
Do not place too close to your fence, sprinkler heads, yard lights, or anything else that the driver may not see when picking up your cart and therefore could potentially damage.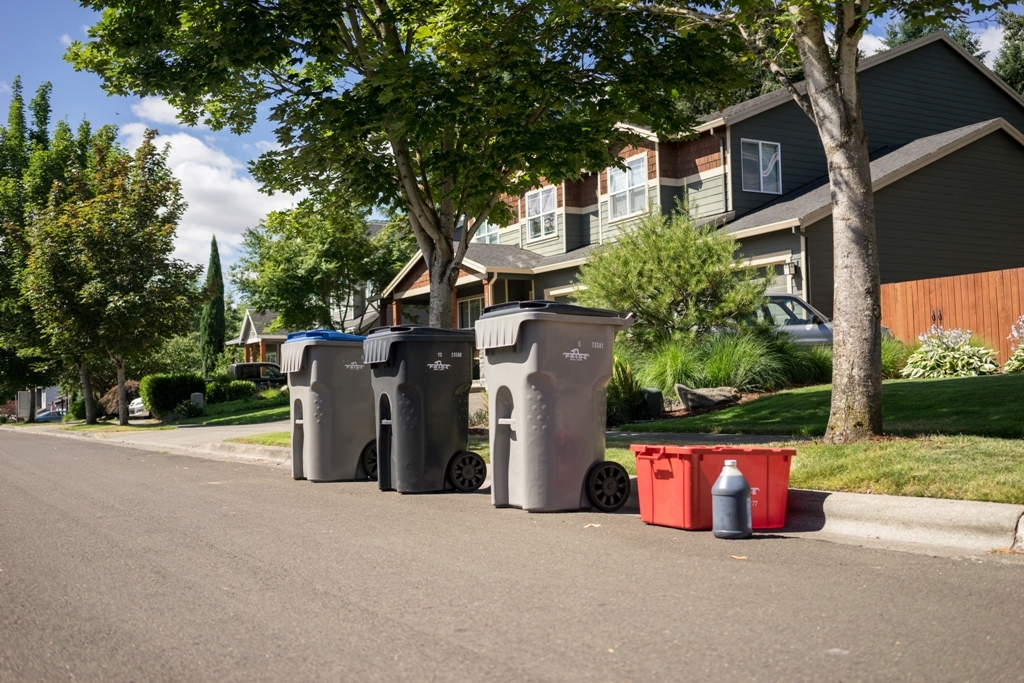 We are also requesting that you do not block sidewalks with your carts. Whenever possible, place the carts on the street with the wheels of the cart directly against the curb. We understand this isn't the perfect situation for every street. Other options could include:
Place the carts in the strip of landscaping between the sidewalk and the street.
Place the carts in your yard on the edge of the sidewalk that is closest to your home.
If there is no sidewalk, place the carts in the street or in the grass along the street.
We hope this helps with where to place your totes. If you have any additional questions, please contact our office.