2021 Tigard Chamber Business of the Year!
The Tigard Chamber of Commerce held the Tigard Shining Stars Community Awards event on Friday, April 30th. We were very honored to receive the 2021 award for the Business of the Year! We take great pride in serving our communities and assisting with events such as: Relay for Life—Washington County, Festival of Balloons in Tigard, Robin Hood Festival in Sherwood, Boy Scout troop Christmas tree collection events, sponsoring youth sports teams, and many more worthwhile community endeavors.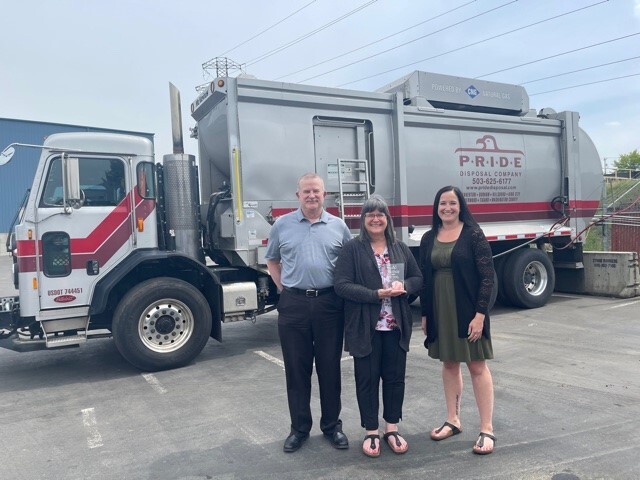 Thank you to the Tigard Chamber for selecting Pride Disposal as your 2021 Business of the Year!
This award is truly a reflection of the hard work and dedication of all of our employees at Pride. They provide essential services to our customers every day and their work makes this award possible!
Watch the award presentation from Debi Mollahan, the CEO of Tigard Chamber of Commerce to our President, Kristin Leichner here.